RICKY RAY Alabama born Ricky Ray took up slide guitar at the age of three as he sat on his great grandmother's lap and watched her play slide guitar using a butter knife. And he hasn't looked back since! Primarily recognized as a guitar player's guitar player, no matter what the venue, when he plays everyone in the room sits up and takes notice! A player, producer, singer-songwriter, he works with some of the best, played for some of the best and has a versatile list of cuts unlike many other in Nashville! ((( WHEN RICKY RAY CAME TO NASHVILLE HE WORKED  WITH A BAND HIS BAND (((THE NERVE))))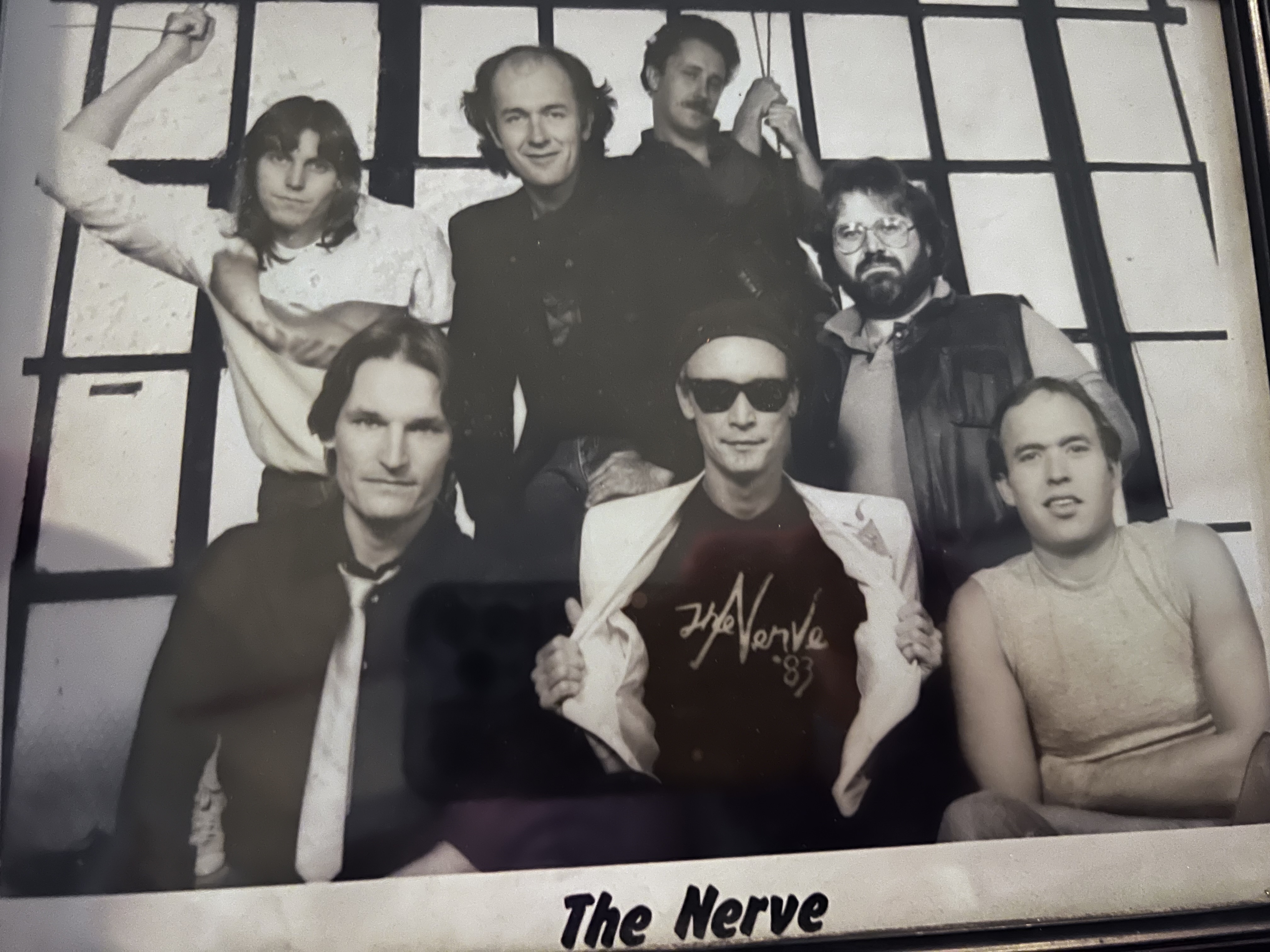 GUITAR, N VOCALS AND WROTE ALL SONGS WITH DANNY RHOADES,,,1980 WITH MICHAEL RHOADES BASS PLAYER , DANNY RHOADES ,KIRBY SHELSTAD, DALE ARMSTRONG,, JAMIE NICHOL, MICHAEL LOLLER, Ricky Ray's songs have been recorded by: Ruth Brown - Good Day for the Blues The Band (Levon Helm) - Stand Up Tony Joe White Waylon Jennings - Up In Arkansas Memphis Horns George Strait - Noel Leon Maria Maldaur - He Don't Have the Blues Anymore Bill Medley (Righteous Brothers)  RICKY RAY CO WROTE WTH THE GREAT DOBIE GRAY EVERY DAY, FOR YEARS,, Dobie Gray Etta James Lacy J. Dalton Johnny Neel Miranda Louise T. Graham Brown - Darlene, Bucky Lindsay, Rhonda Townes B. J. Thomas Ashley Cleveland - We Can Dance Bruce Channel  OF HEY BABY ,Larry Henley  OF WIND BENEATH MY WINGS N BREAD N BUTTER NEW BEATS ===Original Copy BRUCE CHANEL AND LARRY HENLEY, ,,,,,  Bobby Keyes  SAX PLAYER FOR ROLLING STONES,,  BONNIE  AND DELANEY of  DELANEY N BRAMLETT,,, Becka Bramlett LONNIE MACK ,Eddie Raven, levon helm OF THE BAND ,Mel McDaniel ,bucky lindsey, Kix Brooks ,The Kingsman  ,, Kimberley Dahme  OF BOSTON BAND ,The Bowling Hounddogs, Bama Band, tony joe white the gift Roy Head, AND  The Nerve, Tom T. Hall Les Taylor ,bj thomas shaun murphy,kenny rogers And his dad, Long Live Don Gant! and for teaching me all about music row 16th ave south, and for all the coffee i mades for the stars, rnr RICKY RAY! ! RAMBLES! traveling lite,  RITCHIE ALBRIGHT,WAYLONS JENNINGS  DRUMMER n  BEE SPEARS WILLIE NELSONS BASS PLAYER,,, THE kemosahbeeszzz, HE AND  and, ((RICK LONOW )))GREAT DRUMMER,,, n the angelzzzz! HAVE been working with the CARL PERKINS MUSEUM jackson tenn , https://music-path.org/about/  check out the museum its amazing place!!!! long live CARL PERKINS AND((( TOMMY COGBIL  and  MAYBE  one of the GREATEST BASS PLAYERs  OF ALL TIMES N MEMPHIS N MUSCLE SCHOALS,,, HIS TEACHER ,,, LONG LIVE DON GANT HIS PROFESSOR OF MUSIC N PUBLISHING,, ROCK N ROLL is  RAMBLES RICKY RAY !!!!!!!!   https://music-path.org/about/     
Ricky Ray moved from Muscle Shoals, in Alabama, to Nashville, with a vintage Martin guitar, a red pickup truck and the faith that he could write songs that could touch the world's heart. At Tree Publishing, he met Don Gant and most of Music Row's writing talent. Ricky helped Don start Golden Bridges, Old Friends Publishing, moving Don, his songs and all those writing friends in that red pickup truck.
Tom T. Hall asked him to join his national tour in 1977 as lead guitar. Tom T. gave Ricky Ray his nickname, "Rambles", as well as Ray's first on-stage appearance in the East Room at the Whitehouse. for JIMMY CARTER, the day that elvis the king passed, aug 17th 
Ricky rejoined Don Gant and Music Row, trading life on tour for an opportunity to stay in town and write with his friends. He realized early that building a catalog and owning his own publishing was a path that brought him more pleasure than constant session work, touring, and performing month-after-month.
Along the way, he built his own analog studio in a log cabin in Franklin, then traded-up to a truly portable, digital rig that he calls "ICESICKLE  Sound", partly because of his preference to record, year-round, outside.  For Ray, songs happen in unlikely places at unlikely times and Icicle Sound forever blurs the line between creating music and performing music, because with Icicle Sound it happens at the same time.
he worked with the great TONY JOE WHITE many years days n nights by the fire and writing and recording many songs and toured with him many miles,, on the road , TONY JOE WHITE and LONNIE MACK were his biggest guitar inspiration, ,,, 
Ray's music comes from life experiences, but also from a spiritual place next to his log cabin, around a fire, surrounded by angels and the spirits of THE NERVE  Carl Perkins, Tony Joe White, Riley 'BB' King, Larry Henley, and W.S. Holland,
Ray co-produced many of the episodes on Music Path including "Rolling Stone's Sax Man", "Bruce Channel – Hey Baby", "Sonny Throckmorton", "Granny's Angels", "A Tree Becomes a Guitar", Waylon Jennings – Never Say Die", Musician's Rights" and "Deborah Allen – Memphis Girl".